So I just found out that I have been nominated as one of the "Best LDS Female Solo Bloggers of 2010" at Mormon Momma.
I'm speechless... which for me is rare.
I appreciate the readers who nominated me and consider it a great honor to be listed with many of the women on the list.
The voting started today and will go for 2 weeks. You can go here to vote and leave a comment stating your favorite.
I feel sort of silly asking people to vote for me-- and in all honesty I don't put much store in popularity contests-- but I would love it if you would go over and vote.
You can vote for three women and there are some really amazing women listed.
Also, since I am shamelessly asking for love.
I made a button for my blog that you can put on your blog.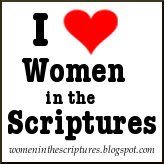 So, if you really love me you'll vote for me and put my button on your blog. :)